School's out, sales are on, and everybody is getting ready for summer and the holidays that lie ahead!
So many of you are going away to the beach to catch the rays that britain isnt receiving, some are exerting yourselves on sporting holidays, and many are on staycations - relaxing in your nearest centerparc's and the like.
But what to wear?
How to pack?
AH!
Don't worry -I am here to help solve your clothing needs!
For those of you sunning on foreign beaches, bikinis, shorts and mini maxi's are required - the best way to show off your tan lines! But remember to stay safe in the sun, UVA and UVB rays are the highest cause of skin cancer - so suncream and self-tan are another must-have.
Cover-ups are great for the beach or poolside
Kohls $35 in the sale
I really love the Big Pony Collection,
number 1 & 2 especially.
So fruity and just... Mmm!
£34.50 each
You need a summer fragrance...
That smells summery!
Chance is all floral and spring
scents!
Chance, eau tendre, 50ml

£49.50
Topshop Space Print Bikini
£32 for both
Prep your skin for a b-e-a-utiful fake tan
Makebelieve £13.99 (Boots)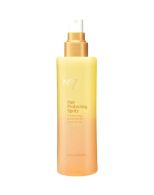 Your hair suffers in the sun too!
Have healthy hair all summer long
No7 Hair Protect Spritz
£6.50 (Boots)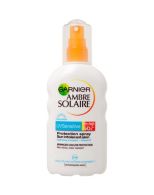 Nobody wants skin cancer, right?
So fake tan and cream up
This stuff is sodium laurel / laureth
sulphate free,
so eczema sufferers
and
those of you with sensitive
skin
can use it too!
(FINALLY, a product we can all use!)
£14.49 (Boots)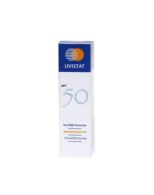 Dry lips in summer and you have
no idea why? Well, your lips
burn
really easily
(and peel... ew!)
Protect them all year round
Uvistat £5.49 (Boots)
Hay fever Haters?
A lot of tablets don't work, but straight from
the bee man, a spoonful of local honey
every day will cure you of your hay fever forever...
Sunglasses create summer fun,
and for the more sporty of you out there,
these Team GB sunnies are perfect!
£165 Oakley, Sunglass Hut
Classic Chanel Essentials
Cutesy Colour is key!
£196 Sunglasses Shop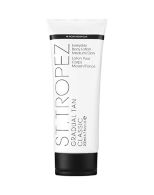 Fake tan as opposed to sunbeds
is the way to go, and a gradual moisturiser
means no streaks, no orange body!
St. Tropez £12.39 (Boots)
Fly through summer in colour with
this H&M bikini top for £9.99!
Day Dresses serve every girl
well in the summer months -
This one comes in green, navy, pink,
and yellow too.
£10 in the Boohoo.com Sale
and get 10% off with the code
GAMES10 at the checkout!
A T-shirt dress - My kind of style!
£29.99 - £39.99 on sale at
Banana Republic EU
Maxi Dresses are a summer favourite of
mine - especially in the cool evenings,
and they can be dressed up or
down. This bold print is jungle-funky!
Tilly Printed Bandeau Maxi Dress
£25 Boohoo.com
(UK Secret Code - GAMES10)
Let's face it - this is Britain and for the
Lovely British summers you are going
to need an umbrella!
This Lisbeth Dahl umbrella also serves
as a parasol - suitable all year round1
Lisbeth Dahl Pagoda - £17.95
umbrellaheaven.com
*Disclaimer: All prices are correct at time of printing